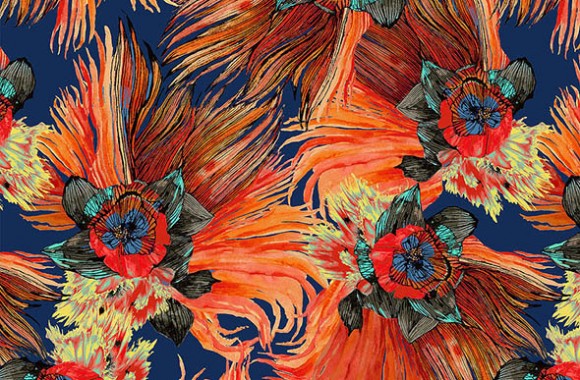 We love receiving inspiring emails from great designers and today was a good one! Natalia Gemma has designed prints for companies like Free People and Lucky and was kind enough to share some insights with us about her design process. Check out our interview with her after the jump.
Do you have any tips for our readers about working to briefs from clients? How do you work within the requested style but keep your print unique to your own style? How do you strike that balance?
I try to keep the vintage/ethnic artistry but use modern layouts with fun pops of color. I also love to mix a ton of little motifs together in one print because I think the details are what make designs really special. I love watercolor as you can see in most of my sketches but mixing different media also creates interesting stories within a print that also make it feel more contemporary.
Before I begin working, I love looking at vintage ethnic textiles and traditional art from other countries. I am always so fascinated at the beautiful textiles originating in India, Turkey and Africa and love to try and make modern interpretations inspired by their designs. I also love the history of textiles and how artists used to paint every original design and repeat by hand, and I try to create by hand as much as I can. Those hand made qualities seem to be getting lost as we rely more and more on photoshop and illustrator these days.
Do you approach or feel differently about work you are producing for your own print collection, not knowing where it might end up?
It's fun to sell prints not knowing what they'll be ultimately used for because I feel as if I'm passing over pieces of art to inspire other designers' creativity. In the end, it's always a collaboration of unique ideas that produce exciting results.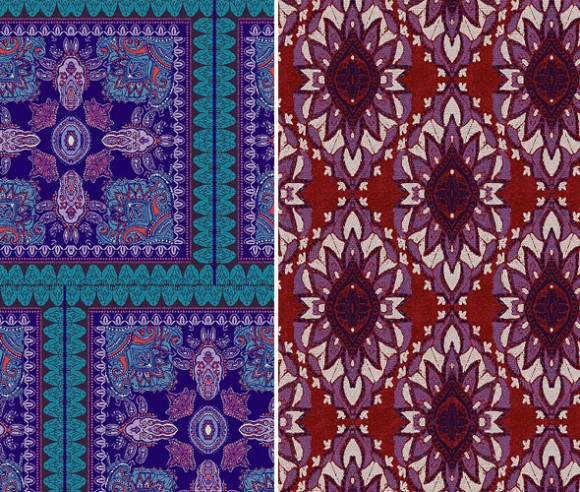 For more tips and tricks about print design, check out this video bundle by clicking here.  If you want to learn more about the print design industry, check this e-book.
-Claudia Brown