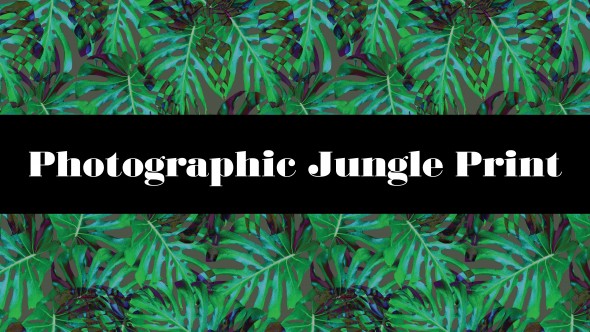 Need some inspiration and technical help? Download this photoshop video tutorial that takes you through every step of creating a photo-based print. We start with trend inspiration, take you through the creative process, then show you just how a swatch is built in photoshop. Finally, you'll learn how to format your files and what to hand off to your client. All this information is formatted as a high resolution .mp4 file with easy to understand step-by-step voice dictation while you watch the process unfold. Each stage of design is sectioned off, making it easy for you to find the information that you need.
Contents include:
• Using Inspiration: A magazine-style layout of all our favorite tropical prints from runway and beyond inspires this lush print.
• File Size: Ever wonder about standard file sizes in the industry? There rules are loose but we provide a rough guide
• Working With a Photo: You found a flower or leaf from a photo but there's so much clutter around it! What's the best way to cut out the clutter and work with a clean shape?
• Layout and Repeat: Get creative with and have fun with your layout, then get technical and make your repeats perfect.
• File Organization and Format: Before you know it, you'll have thousands of prints. Get organized and create a tidy system of numbering and formatting.
• What to incude in your layered file: You or your client may want to edit your file later on. Keep all your layers and make editing a breeze! Remove the clutter and keep your files easy to work with.
Get the full length video for $12.95
Preview below: