On the eve of her first collection's launch, we caught up with Melbourne based designer, Megan McNeill, who shares her inspiration, as well as design tips, for staying fresh while creating prints. Her new line, Rouda, features playful, hand drawn patterns on simple styles for an effortless look.
Tell us about the inspiration behind your new collection.
Initial motif inspiration came from noticing shadows forming on my wall one night. Then after some motif development, more conversational wavelengths and shadow puppets became the imagery for the prints which eludes to Rouda's playfulness.
Summer in Australia is always scorching hot, and I don't deal with the heat particularly well so fabric choices of linen and silk were really important! I wanted to create a range that was fresh and light, with a very clean tonal black and white palette. This ended up working well with the concept around shadow and light.
What tools do you find most helpful when designing?
I love using traditional media. For the POSITIVE/NEGATIVE collection I used pencil to sketch out the shapes first, then Indian ink to create the motifs for my prints. For putting the design into the computer I will either scan or photograph the design, whatever picks up the colour and detail best and then use Photoshop or Illustrator to work out the repeats.
I am constantly looking for inspiration, in books, online, on the street, in galleries and shops, which can really help prompt the design process especially if you are having designers block. Another tool that is invaluable is the advice and feedback of others. It's hard sometimes when you are working on a design or a range for a while. Getting another opinion on how the work is developing is always a great help.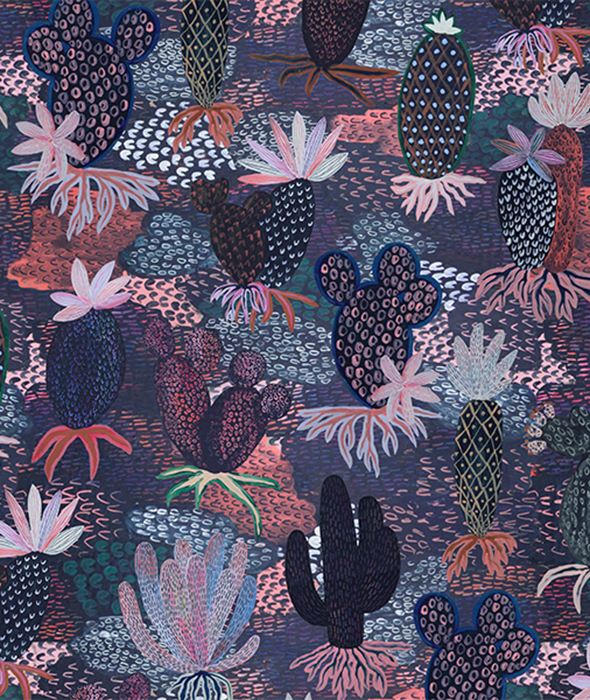 What's your favorite type of print to design and why?
I am a big fan of geos for a while, but I really have a soft spot for conversational prints! I enjoy designing them because quite often you can leave any inhibitions behind and really have some fun, they don't necessarily have to fit mathematically like a geometric as well. I am really returning to hand generated prints more. I used to be very digitally oriented, but I am beginning to return to using brushes, pencils and printmaking techniques as opposed to photography, filters and effects.
I'm lucky that in my job outside Rouda, I have the opportunity to work on a lot off different textile prints from hand painted florals to sharp geometrics, so I get to try everything!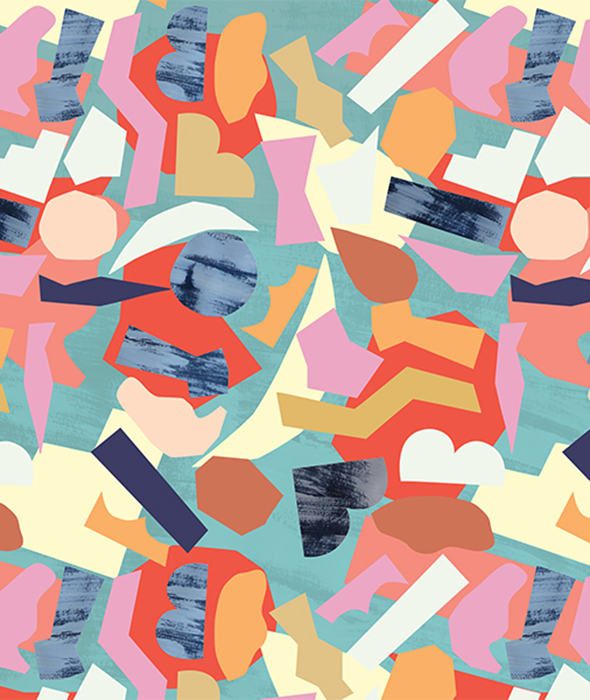 Any design tips you'd like to share?
Just experiment, and don't be afraid of making mistakes, because they can often lead to gold! I'm always at my local art shop asking what new products they have in that might be worth trying out. You never know whether you might be onto a new technique!
Want to have your work featured? Send us a short bio along with a few image samples to submit at patternpeople.com