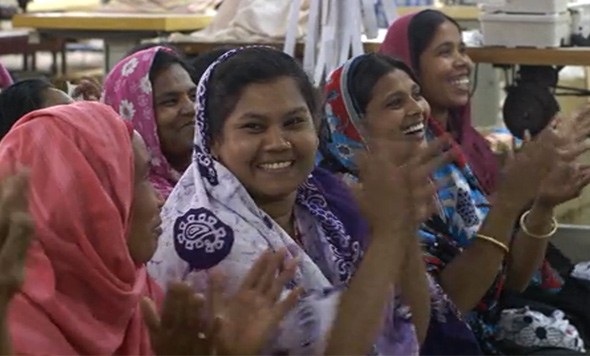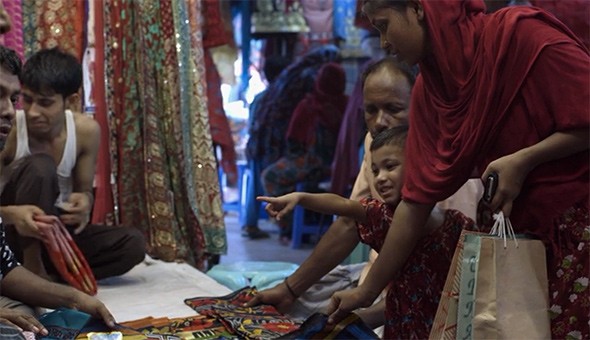 Over the weekend, I watched a powerful documentary about the social and environmental costs of cheap/disposable fashion. In countries like Bangladesh, India and Vietnam, workers are still paid wages far below living standards, work in unsafe conditions and develop diseases from environmental pollution. In agricultural places where cotton is grown, pesticide use is causing babies to be born with mental physical disability.
I was told about the The True Cost by a friend and thought, I can't watch this because it is too horrific and I already know abut this and there's nothing I can do to help. But it stayed on my mind. I finally decided to watch it and though it was incredibly sad, it was also informative and raised my awareness. I  learned about people and brands whose corporate structure is not just money but about caring for their human  natural resources as well. Brands like Stella McCartney, Patagonia, New Balance, Nanette Lepore, True Religion, Pendleton and many more either produce their goods in the USA  or actually make sure their factories adhere to ethical standards. Online retailer Zady.com offers many stylish clothing choices from ethical companies.
In the film, one of the speakers talks about the fact that it is our entire capitalist system that needed a re-structure. Capitalism is set up to have no limits on monetary gain and a large stake in continuously making more without regulation. However, the earth's resources and people's capacities are limited. Therefore, something has to give, either profits or human lives and/or the health of our planet. So far, poor people and nature have been the ones that have suffered in order to produce millions of units of that $5 t-shirt or $20 pair of jeans.
But some rich and powerful people are standing up and saying enough. Some are starting or continuing to nurture fair trade fashion brands. And what can we do? Stay away from fast fashion in your spending. Not only do they reek havoc on lives and nature, but they don't last and only drive you to buy more in the end. Consider more conscious choices. There are a lot of stylish fair trade choices these days! And please consider spreading the word!
-Claudia Brown