Print & Color Trend Guide | Winter 2013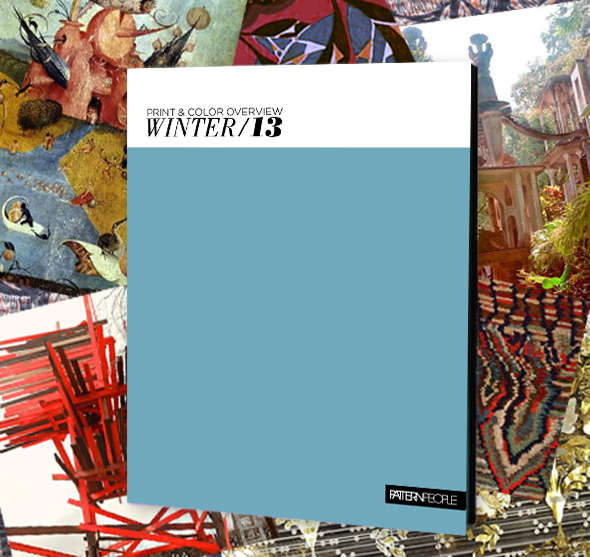 Get the Winter 2013 design season started off right with print trend and color forecasts as predicted by surface design studio, Pattern People. In their newly released print and color overview guide, Pattern People compiles their industry experience and insider knowledge to share with you. Lush graphics and inspirational photography laid out in magazine style spreads provide valuable and easy to interpret information for all types of designers. Receive technique and application suggestions, color palette forecasts featuring Pantone reference numbers, as well as ideas on how to freshen up your print styles. This definitive guide is one tool you won't want to be without as it sets the tone of what's to come in the world of surface design. Whether you are an independent designer, a small studio, or a corporation, this guide will help you get started on all of your Winter 2013 creative pursuits.
– Features over 11 print trends for Winter 2013
– Color trends with Pantone reference numbers
– Over 250 inspirational images
– Magazine style layout
Print & Color Overview Guide Winter/13* (pdf format)
$24.95 USD

Buy Now

*After you click Buy Now, you can enter your paypal or credit card  information. Once that is entered, you will receive an email with a link to your download. If you are using your paypal account, the link will be sent to the email address associated with that account.